Entertainment PR has evolved from straight-forward propaganda to notorious manipulative tactics. Anchal Sujanti takes you through the journey of Bollywood PR over the past 25 years, as she gives you insights about people and situations that gave shape to this current brand of public relations.
A few days ago, a journalist wrote a tweet criticizing PR professionals. "The role of PR machinery is to facilitate communication between journalists and corporates. But it seems PRs take a call on what stories to be pitched and to which paper. Sad!" she wrote. Her tweet generated some interest. However, the most significant response came from the legendary Bollywood publicist Dale Bhagwagar.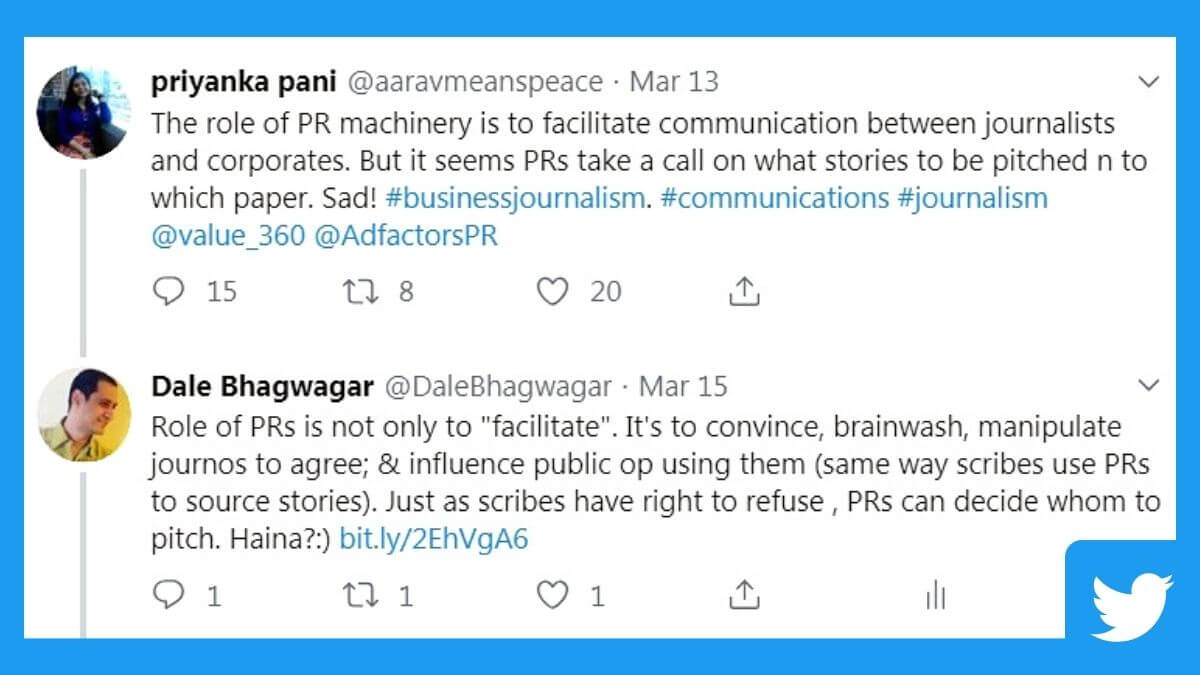 In a shocking admission of the PR-state-of-affairs, he responded to the tweet, saying, "Role of PRs is not only to "facilitate." It's to convince, brainwash, manipulate journalists to agree; and influence public opinion using them, the same way scribes use PRs to source stories. Just as scribes have right to refuse, PRs can decide whom to pitch." Woah! What a brutally honest answer! Dale went on to add a link of the legendary Bob Dylan song, 'The Times Are A Changin' to the tweet.
And who can forget those famous lines:
"Come writers and critics
Who prophesize with your pen
And keep your eyes wide
The chance won't come again
And don't speak too soon
For the wheel's still in spin
And there's no tellin' who
That it's namin'.
For the loser now
Will be later to win
For the times they are a-changin'."
How relevant they still are to the changing times in journalism and PR. While admitting to the devilishly mischievous manipulative ways of PR specialists, Dale knew exactly what he was talking about. After all, he has been one of the Indian entertainment PR industry's most significant agent of change, and even touted as the most trusted celebrity publicist in Bollywood. Which is why, it is impossible to sum up how Bollywood PR has evolved in the last 25 years, without understanding the phenomenon he created for the profession.
His ways, good and manipulative, brought about a paradigm shift which benefits all Bollywood PR professionals in this day and age. Over the years, the publicist has handled PR for more than two hundred actors including names such as Hrithik Roshan, Govinda, Shilpa Shetty, Priyanka Chopra, Vivek Oberoi and movies including Don and Rock On!!, apart from various contestants of India's biggest reality show Bigg Boss. He also handled publicity for Shilpa Shetty during the time she participated in and won the worlds №1 reality television show Celebrity Big Brother in the United Kingdom.
In the testimonials section of his website, you can find some of the who's who of mainstream media praising him. Sudhir Chaudhary has called him "a very good publicist," while Prabhu Chawla has termed him "one of the most efficient PRs in Bollywood." The most controversial publicist of the world Max Clifford, has described him as "the best PR to go to in India," while Shobhaa De has called him "an on-the-ball (well-informed) publicist." What's more! There are some words of praise even from media magnate Vineet Jain, the Managing Director of Times Group, saying, "You have done a remarkable job for Shilpa Shetty."
The PR giants
Research reveals, a little before the 90s there were some PR greats who ruled the roost in the Indian film industry. These included stalwarts such as Bunny Reuben, Gopal Pandey, Hilla Sethna, RR Pathak, Raju Kariya, Rajendra Rao, Keshav Rai, Arun-Gaja and Ajit Ghosh.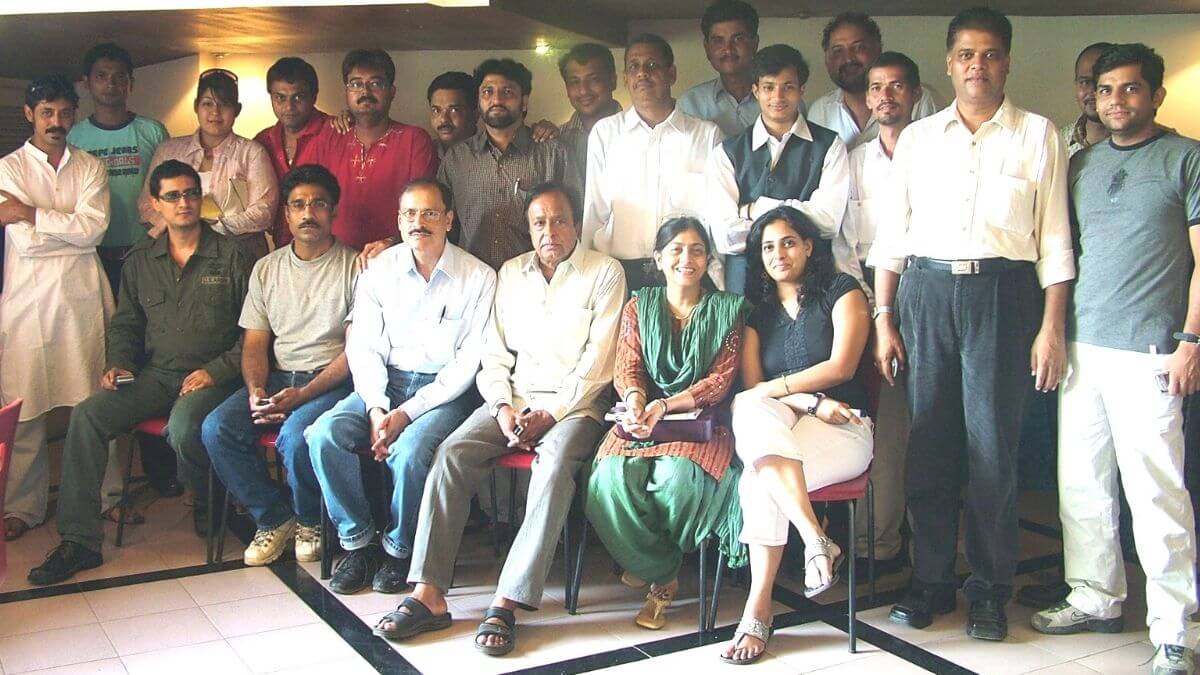 Currently, apart from Dale, there are some great individual PRs and independent PR agencies doing amazing work in the entertainment media. There are prominent agencies like Prabhat Choudhary's Spice PR, Rohini Iyer's Raindrop Media, Parag Desai's Universal Communications, Anusha Srinivasan Iyer's Naarad PR & Image Strategists, Nilufer Qureshi's Hype, Parul Chawla's Picture N Kraft, Himanshu Jhunjhunwala's Dwapar, Dolly Bhattar's Brand N Buzz, Neelam Guupta's NR2 — The Image Engineers, Vipul Sipani's Media Monster, well-known names including Parull Gossain, Prashant Golecha and Pritam Sharma, and digital PR agency Everymedia.
Change is constant
But the industry scenario was very different in the nineties compared to how it is now. There was no online media back then. India's №1 Bollywood trade analyst, Taran Adarsh reminisces, "I remember when I used to work in Trade Guide in the 80s, PRs used to send the news handwritten on paper or on a typewriter. They would invite journalists to mahurats, shootings and even at song recordings. It used to be a long process back then. The media was not so widespread, and only 20–30 journalists would be there at press screenings."
"We had Bunny Reuben and Gopal Pandey as PRs in the early days. Now we have a new breed of publicists who know how to create a buzz. I would not like to go into names, but they are young and bright minds, who know how to use technology really well," adds Adarsh, who is one of the greatest forces to reckon with in Bollywood journalism since decades.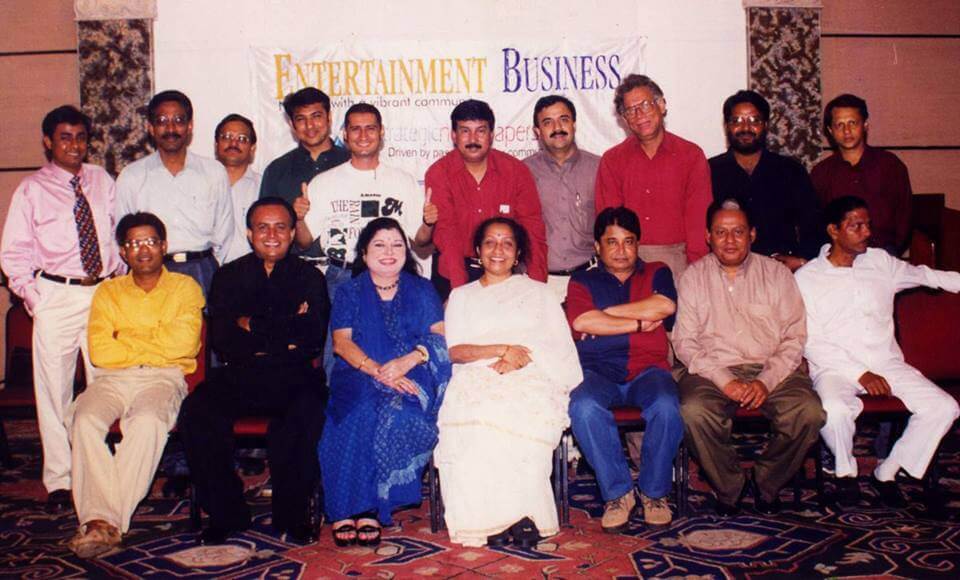 Veteran journalist-cum-publicist Indermohan Pannu echoes, "In the 90s, we had no emails or WhatsApp and sometimes press releases would be accompanied by handwritten request notes from PRs. It used to be a tedious job. Box-office collections from across the country used to be sent via telegrams. Couriers were also not well-serviced at that time. PRs used to get press releases typed, xeroxed and couriered in the hundreds along with multiple photographs. All of this was very time-consuming."
He adds, "There were no channels dedicated to Bollywood and only a few publications were there. Many newspapers did not have dedicated sections or supplements for Bollywood news. I remember that Navbharat Times used to carry film news only on Fridays, while The Times Of India waited to carry the film reviews on Sundays."
"In the olden times, there were PRs like Bunny Reuben who used to handle the publicity for actors like Raj Kapoor. It used to be a relation-based industry and artistes used to keep PRs on retainer with fixed salaries for long. When technology came in, many PRs could not adapt and stopped getting work. Some of the huge names who had been in the profession for decades, disappeared from the scene within 5–6 years. PR agencies, including corporate firms, came into the picture. Technology is the key, which Dale Bhagwagar has been using most extensively over the years," concludes Pannu.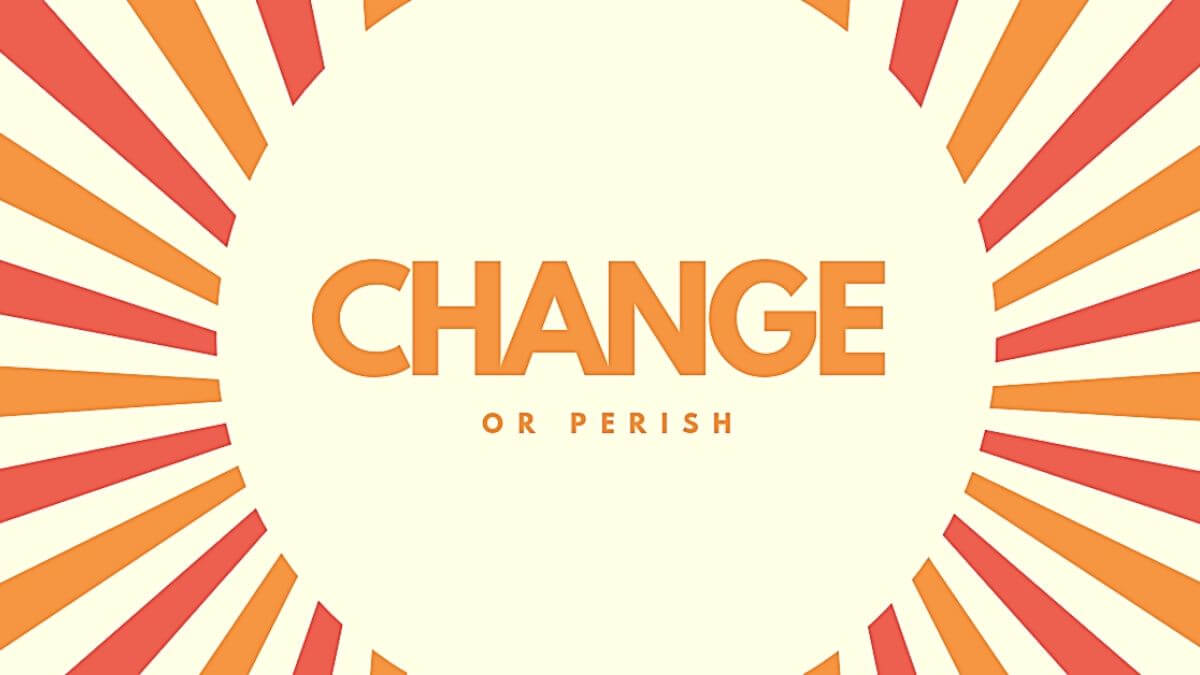 The paradigm shift
"Beginning in PR around mid-nineties, Dale brought more respect to the profession as he emerged as one of the classiest to deal with. He had that spark in him to bring about change in the way business was carried in the profession. Though at that time, not many would have predicted his rise," says senior journalist and eminent author Chaitanya Padukone, who has been in entertainment journalism for over three decades.
A little more probing and internet research about the changes Dale has brought to the profession, and a clearer picture emerges. Apart from his PR press releases and handouts to journalists being in impeccable English, Dale also insisted that all his clients sign legal agreements. In those days, Bollywood deals worked more-or-less on word-of-mouth, and PR agreements were almost unheard of. So he began convincing his PR clients for agreements on his agency letterheads, and then moved on to legal agreements.
He also introduced the practice of monthly advance payments to the profession, in order to safeguard himself and others. At a time when all content, including images, was sent on paper, he was the first publicist in the industry to adopt to email. He goaded journalists to check their mails regularly, so that they wouldn't miss out on the latest content, along with high-resolution pictures he sent. He began writing PR columns in film trade magazines. Dale also became the first PR in the entertainment industry to adapt to the web, launching the world's first free of copyright website then, which was inaugurated by none other than the veteran PR Bunny Reuben.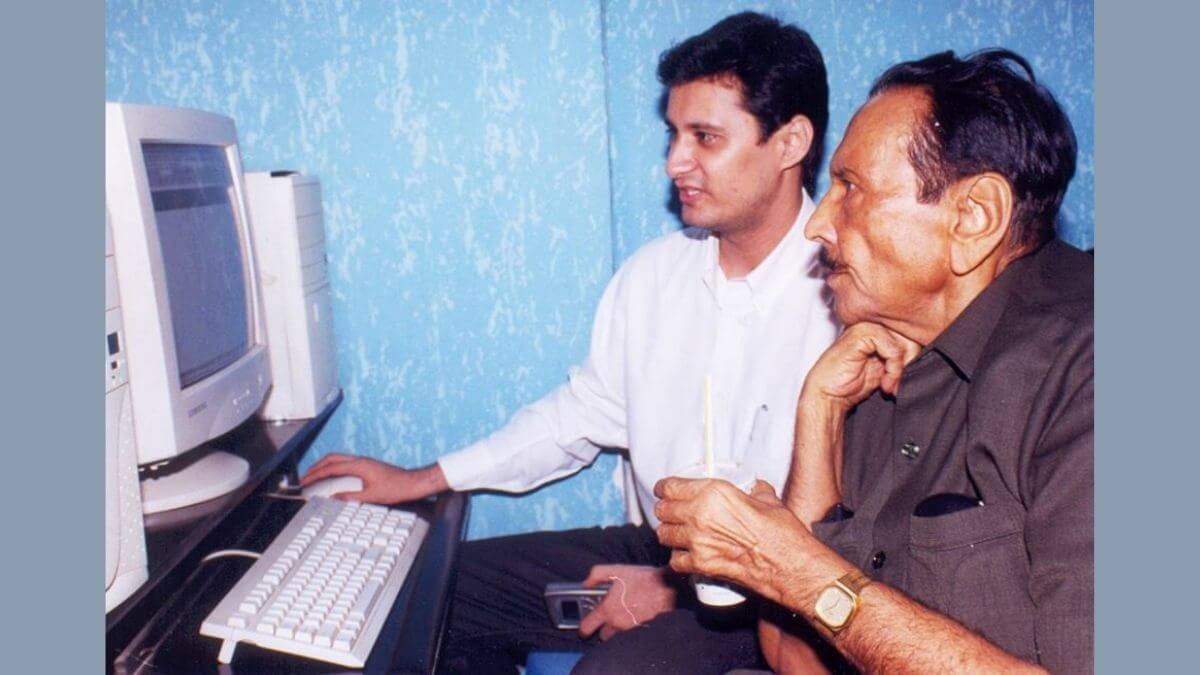 "Dale's constant focus on change has resulted in him being leagues ahead of many. PR practices he brought to the profession then, have now become the norm. He is one of the longest surviving PRs in Bollywood, and still sets the agenda on how PR evolves in the industry, by talking about it on PR websites, television channels, social media, in various colleges, PR forums, blogs, etc," points out public affairs consultant Rahul Jain, who has worked in corporate PR agencies Perfect Relations, Edelman and Avian Media.
Futuristic, the buzzword
Vipul Sipani, a social media expert and the founder of Media Monster, one of Bollywood's leading media agencies says, "Since the last few decades, all PRs have been trying to adopt to changing times. But no one had understood the need for future generations of publicists like Dale has. Just look at his Google presence and you will understand what I am saying."
A few years ago, Dale began addressing the media as a spokesperson to all his clients whenever they would fall into controversy He even went out of his way to take time to train gen next by giving multiple guest lecturers to mass communication students on journalism and PR.
He is also the only celebrity publicist who has been quoted in every prominent newspaper and television channel in India, as also in various international media outlets such as BBC, CNN, The New York Times, Sky News and The Washington Post. As a matter of fact, he has been quoted in as many as thirty countries, which places him amongst the ranks of the most talked-about and extensively-quoted film publicists in the world.
Innovation rocks
Meanwhile, there is another major shift in media due to the prominence of social media. Fenil Seta, an accomplished journalist and upcoming filmmaker feels, "The workload for PRs has definitely increased. But PRs have become more creative. They don't want a film to have the usual formula kind of promotions. Now they bring ideas and strategies which are customized for specific projects."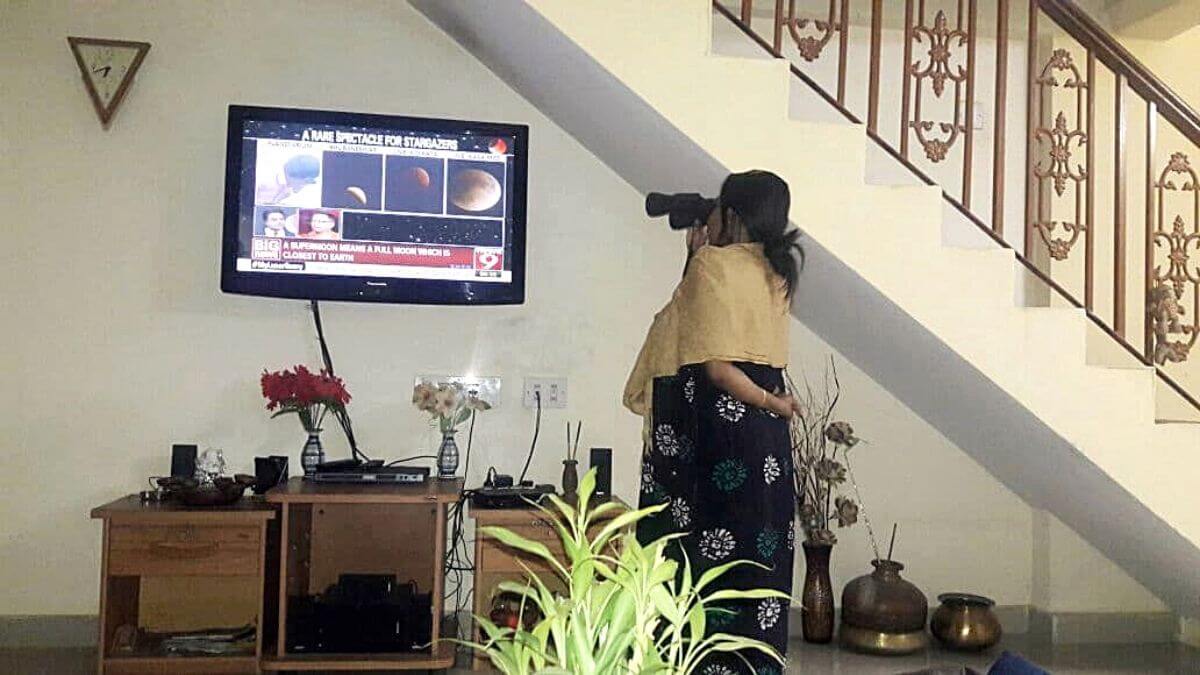 He goes on to give examples of Ranveer Singh visiting a naval ship during the marketing of Simmba, and the promotions of Shah Rukh Khan's Zero which took place at a venue that was made to resemble Meerut, replete with a paan shop, jalebi stall etc. "The visuals and pictures of these are shared by the attendees and the novelty factor helps this content to trend online and get talked about," remarks Seta.
The internet of things
"There has been one more change in the approach of PRs. Compared to the traditional print media, many publicists have begun focusing more on web media as they are giving more and more importance to the archive value of news," says Vipul Sipani.
"Nowadays, there is a media blitz and PRs rely more on sensationalism and controversy to hype their clients, like the #MeToo campaign," remarks Chaitanya Padukone.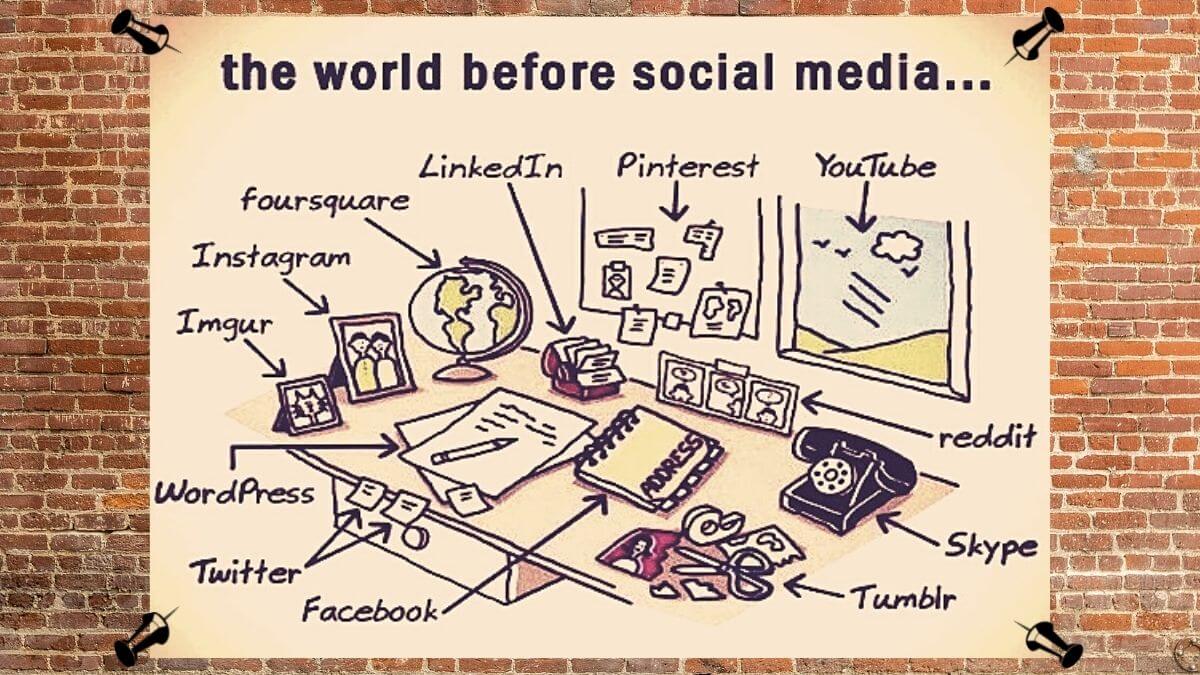 Freelance journalist Noyon Jyoti Parasara, who has also worked with The Times of India's leading tabloid Mumbai Mirror admits, "We are fast moving from print and radio towards television and internet mediums. PRs are also changing tactics in the emerging scenario. The media boom has created a situation where there is so much to do, and we are falling short."
When spin sucks
Parasara points out that though Dale was the first publicist to target web media, he has been taking too many risks. On probing more, we find out a dark side of Dale. Turns out, he is not only known for positive developments in the media, but also notoriously famous for beginning the practice of PRs cutting off their clients' direct access to journalists. "After Dale began handling scandals and controversies for his clients, he asked them not to speak directly to journalists and editors. He is said to have even added restrictive clauses in his PR agreements, stating that he would be a 'one-stop contact point' between actors and media. This kind of manipulative PR control hardly happened before he came in prominence," reveals Parasara.
True! An article on the net describes an instance when Dale came under heavy criticism from industry folks like Mahesh Bhatt, Konkana Sen Sharma and Anupam Kher. The reason — he got portions of a film review changed on a website, just because he felt the reviewer was unkind to one of his clients. Though journalists snarl at such PR censorship, Dale's clients seem to love the hand-holding and big-daddy approach.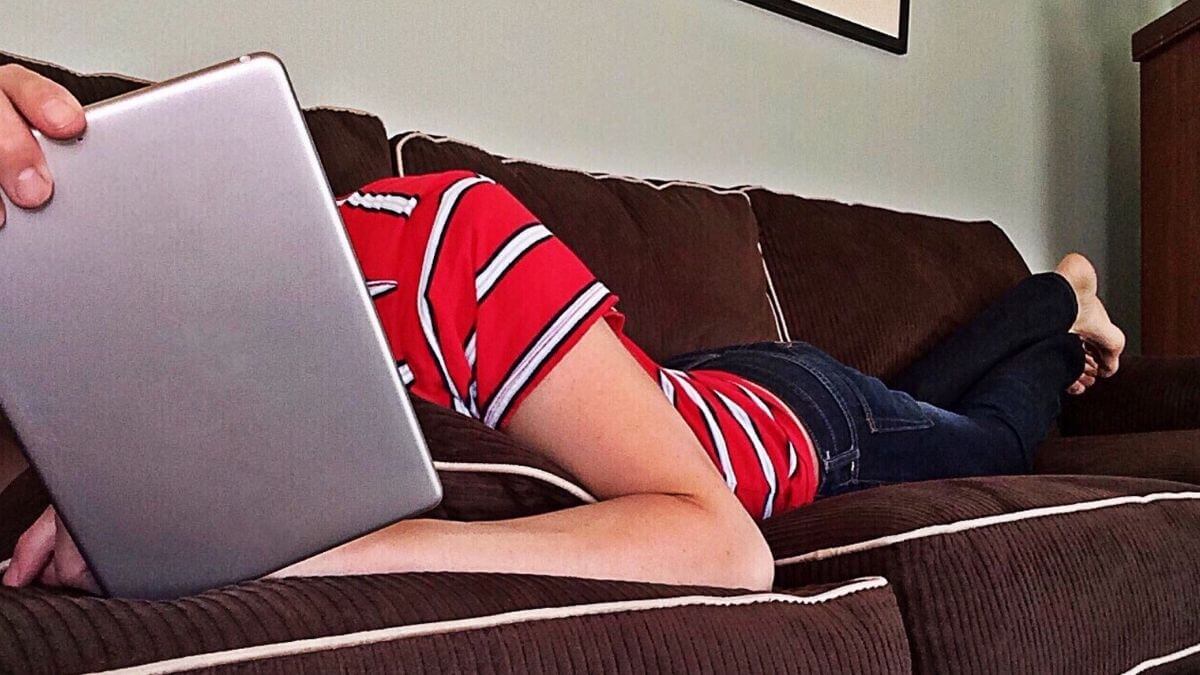 He is also accused of 'prioritizing' media to 'selectively' release photo-shoot images of his clients. On condition of anonymity, a veteran journalist divulges that "a decade ago, Dale began giving access to photographic content only to his friends in media and only those publications and websites who would let him have control over their stories. His reasoning was that journalists could create written content without his support, but they would have to come to him if he choked the supply of photographic content. Of course, that approach hardly works today, as journalists can easily pick up content from the net."
"His worst arm-twisting tactics for journalists were when he would sometimes insist on copy approvals (going through journalist's stories before they appeared in print) and even the practice of offering new controversies to journalists in return for killing certain stories on his PR clients," discloses the source.
The source exposes the publicist further, stating, "he also has stealth means of news distribution, and even has some journalist friends double up as his spies in media. Plus, he has tied up with a few upcoming PRs to plug and plant content for him. In fact, he has even pompously admitted to such guerrilla PR tactics on his Facebook and blog."
Finding morality in spin!
But how is that even possible? The source explains, "Dale does not have any dearth of new PR people willing to toe his line, as he has guided and mentored many of them through his lectures at colleges. Some of his students even work in other PR agencies, but stay in touch with him and respect him for training them. And he uses their connect for his gain."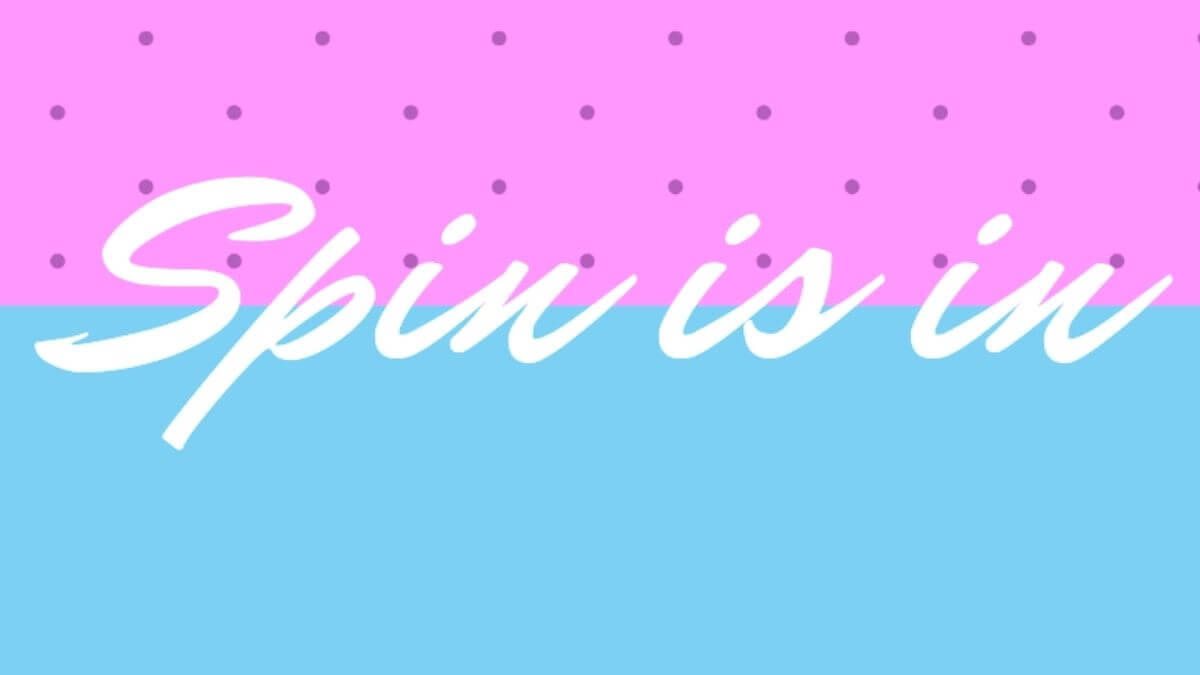 With such a network in place, Dale may have enough influence to plug and plant stories or even spread rumours in the film industry to benefit his PR clients. The strange part is, this PR does a balancing act between morality and spin.
As publicist Rahul Jain puts it, "Dale has always talked about journalistic and PR ethics in most of his interviews. And inspite of his PR maneuvers, no one has doubted his moral values and integrity. Since he is a loyalist to his friends and a master of words, he can well juggle these topics."
---
---
Great PR is now about control
Meanwhile, times continue to change. The use of smartphones is increasing and gen Z wants everything easy and fast. Social media helps in doing so, by providing breaking news within seconds. To quote Mumbai's leading social media specialist Sampath Iyenger, "It's important for an entertainment industry person to have a website, a Twitter account, an Instagram account and also a Facebook account and Page, all managed professionally, with posts at regular intervals."
World in your hands
Digital PR expert and founder director of Sarvashreshtha Solutions, Mayura Amarkant has some interesting insight. "Just travel in a city local train and observe how the poorest person carries a smartphone and watches content on the internet. There is a constant fight for eyeballs among apps, social media platforms, and independent entertainment avenues. Gaming has also taken over the screen time."
She makes it a point to add, "With screens getting smaller and each individual having their own handheld device, the challenges in the entertainment PR industry are getting bigger." In the past, Amarkant has been the Head of Communication Management at the high-profile Whistling Woods International — School of Media & Communication located at Filmcity, Mumbai. She is also a National Award Winner as Woman Business Leader in Digital Marketing and PR.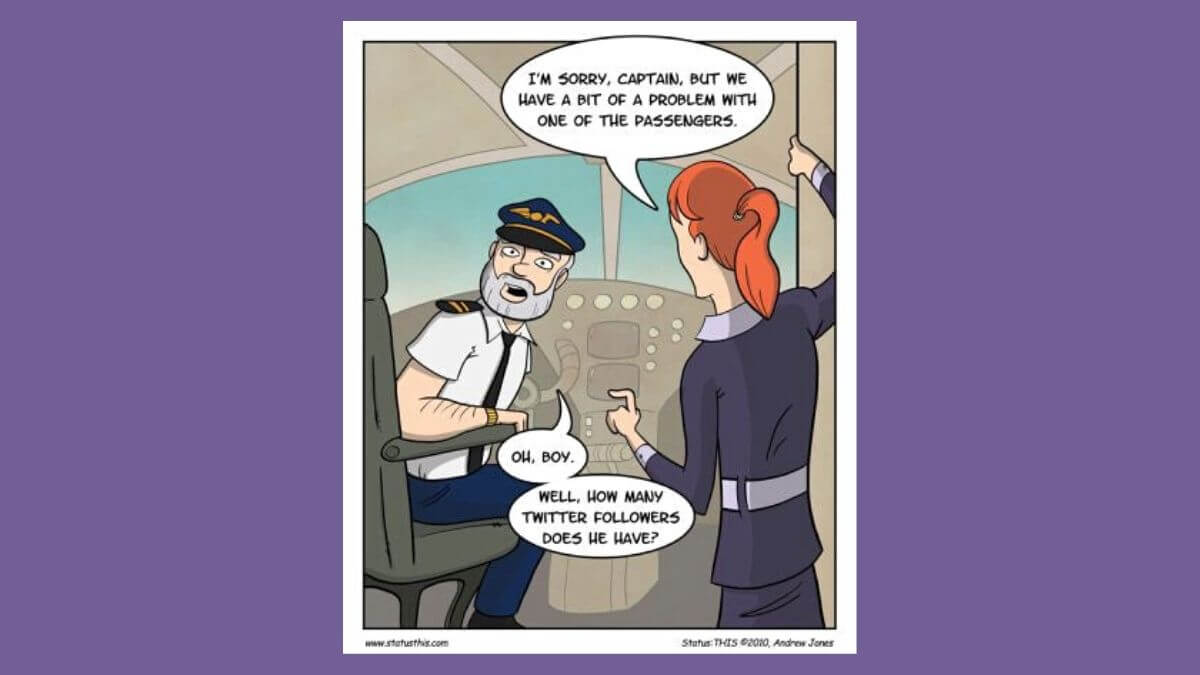 But new-age filmmaker and freelance journalist Prashen Kyawal feels that the increasing use of online media has made us complacent and careless. "The time saved due to digitalization should have been used more in quality writing and editing, but that's not happening! Also, the respect and grace associated with television journalism has been nose-diving because of too many media portals competing for the same celebrity's bytes."
Sampath Iyengar notes, "The moment somebody does a web search on an entertainment industry person, all the relevant stuff should come up — for example, one's personal website, Wikipedia page, IMDB page, Facebook, Twitter, Instagram accounts, and most importantly, news features on prominent Bollywood websites. The main point is that the sources of information should be authentic and reliable. Industry people should also have a good Search Engine Optimization (SEO) team in place to manage web content."
Is print media really dying?
Whenever one talks about changes in media, we often gets to hear the line 'Print media is dying'. So is that really true? "Not at all," says Fenil Seta. "Print media is still as relevant as before. Newspapers still have a wide reach. Morning newspapers are a habit, and that won't go away so easily. It's like saying restaurants have become irrelevant, because online delivery apps have entered our market.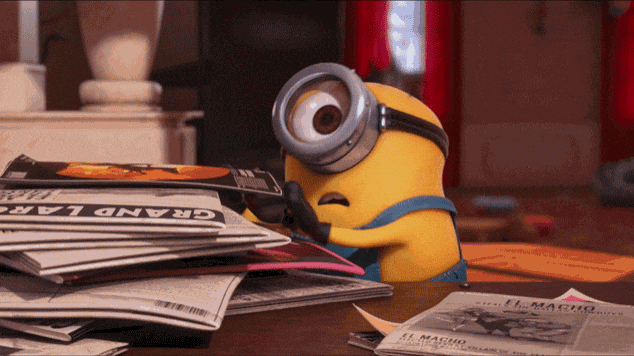 While Vipul Sipani and Prashen Kyawal agree with Seta, they feel that print media may not survive beyond 15–20 years. They observe that since the youth finds newspaper reading quite an effort, they will soon depend only on electronic gadgets for all of their news.
The last word
Taran Adarsh who has shifted to digital media, sums it up. "The biggest advantage of online media is speed. You can get the latest news instantly, that too on your phones. Videos and pictures can also be uploaded from anywhere and have a global reach. We are in an age where 'information drives business'. What more can one ask for."